Deputy Principal - Head of Garnsey Campus
ANZAC Day
It was great to see so many people from our community involved in the ANZAC Day remembrance ceremonies and events throughout Gippsland on Thursday. Prefects and other students formally represented Gippsland Grammar by laying wreaths at services in Traralgon, Rosedale, Sale, Stratford, Briagolong, Bairnsdale, Bruthen and Metung. There were also students involved through cadets, scouts and Sale City Band. It was great to see the boarders attend the service in Sale as well as so many other students in the crowds at the many services in our community.
It is sad that as we pause to remember those who died in war and conflict more than 100 years ago, we continue to feel the sadness of events in recent weeks and months in Christchurch and Sri Lanka, and even wars we know so little about such as the bloody conflict raging in Yemen. It is my hope that in remembering the past, we will also learn from the past.
SEISA Surfing win
Well done to the members of the Surfing team for their participation in the South Eastern Independent Schools Association Surfing carnival on Wednesday. Our surfers always enjoy this event, which is held at Phillip Island each year. A particular congratulations to Reuben Battel who won the senior boys event, which is a wonderful achievement. Reuben, who is a boarder, is also a passionate surfer who travels home to Mallacoota on weekends where he is able to pursue this passion. Thanks to Mrs Sarah Little for her support of the team.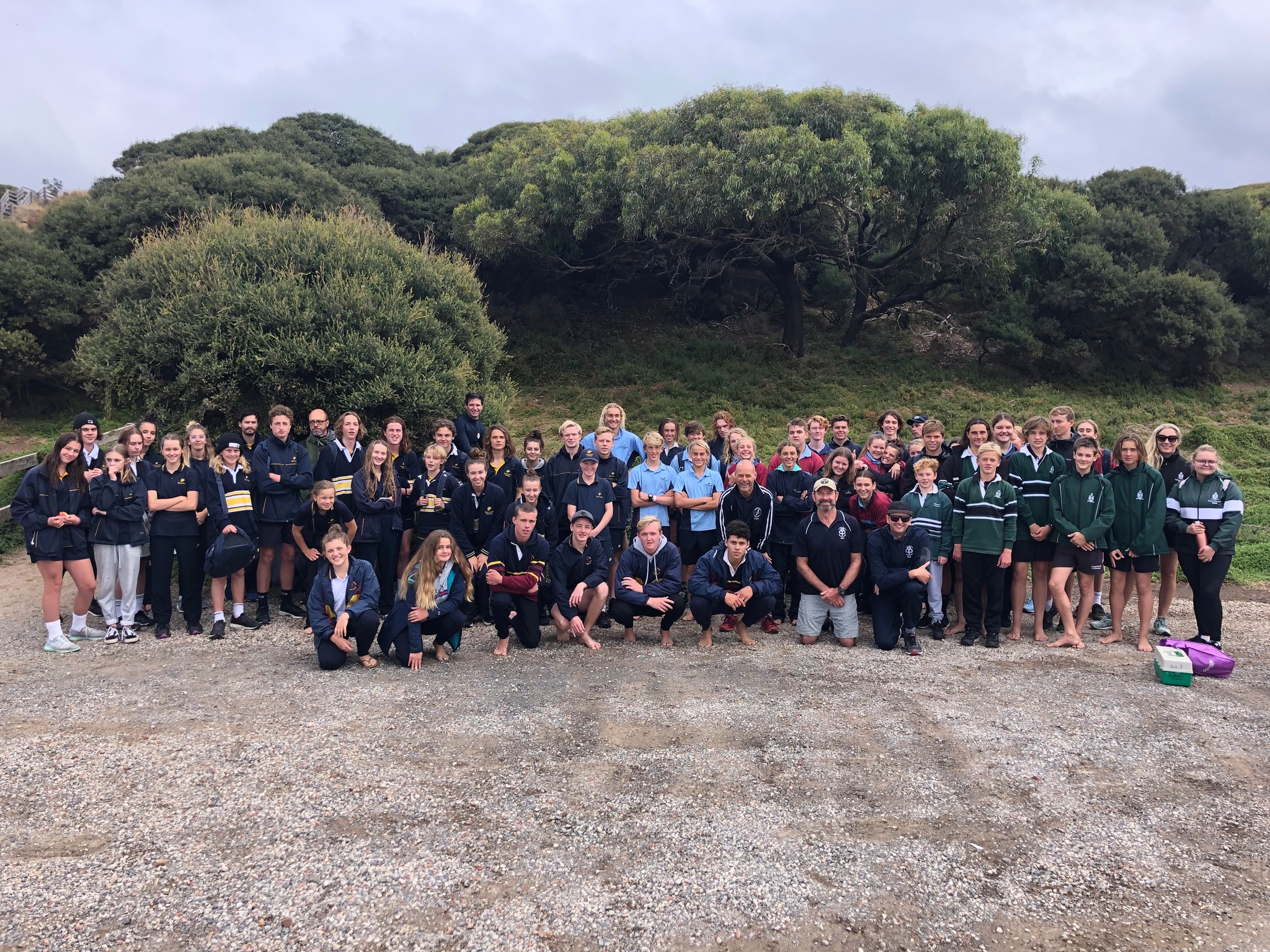 Reminder to follow School parking signs
Local newspapers in the Wellington Shire will publish information this week about parking around schools in the shire. There can be no doubt that dropping off and picking up of school children in the mornings and afternoons can be a stressful time for motorists and cause congestion in our local streets. This is an ongoing issue for us and we will continue to look at our own traffic management planning and support the Wellington Shire in seeking to ensure safety of children and adult pedestrians, by clarifying signage expectations.
Here is a quick refresh of the restrictions around the school parking signs:
NO PARKING: Parents can stop to drop off or pick up children, but cannot park and leave the car unattended. You can only stay here for a maximum of two minutes and must stay in the car.
NO STANDING: These signs will usually have a time period stated on them. You cannot stop your vehicle at this spot at all during the times stated.
BUS ZONE: No vehicle stopping at all. Only buses and commercial passenger vehicles are permitted to stop in these zones.
I implore drivers to follow all signage directions around the School and to be patient during those few minutes at the end of the school day to ensure our students are safe.
Support for Sri Lankans
The Combined Churches of Sale, together with other community members from Sale, invite everyone from the Gippsland Grammar community to join them at Sale Clocktower on Saturday May 4 at noon for a vigil to support the people of Sri Lanka following the death of so many people in the atrocities on Easter Sunday. Speakers at the event may include a member of the Sri Lankan community, Wellington Shire mayor Cr Alan Hall, Bishop Richard Treloar and the Gippsland Australian Muslim Community Association's Dr Zafar. Everyone is welcome for reflection and prayer and attendees are also welcome to lay some flowers.