Deputy Principal - Head of Garnsey Campus
INTERNATIONAL DAY AGAINST HOMOPHOBIA
This week at the Garnsey campus we have taken the opportunity to use today's International Day Against Homophobia, Biphobia and Transphobia (IDAHOBIT) to call for an end to the use of language in the school which ultimately causes unnecessary hurt to others. This was raised as an issue by senior students in Term 1 and until now there has been a growing concern about the use of inappropriate comments used in our classrooms and playground, particularly where gendered and homophobic language has been used to put others down.
The School Executive, staff and senior students have called for an end to this use of language so that unnecessary hurt is no longer evident at our School. As a result, our key message this week has been for each student and staff member in our School community to take responsibility for the kind of School we wish to be: one which is not just tolerant but which values true inclusion and acceptance, and one which seeks to protect and value all people, including those who are LGBTQI. In addition to Monday's assembly where the Executive and student presentation focussed on this topic, on Wednesday we also had a brave Year 12 student and Jake, a transgender Old Scholar, speak to our Years 10 to 12 students about the challenges they have faced. We also read an important message from Bishop Richard Treloar about the importance of ensuring love triumphs over fear as we embrace diversity. Led by our Year 12's, today many students also took the opportunity to sign a pledge to make our School a more kind and inclusive community.  
The pledge reads as follows:
"I promise not to use homophobic, biphobic or transphobic language which I acknowledge can cause unnecessary pain and hurt to my fellow students. I will endeavour to call out such language when I hear it and seek to make Gippsland Grammar a safe place for everyone to learn and work."
AUTUMN CONCERT
Our annual Autumn Concert was held at the Wedge last Friday and it was fabulous to see so many from our School community enjoying the talents of our students. More than 100 music students were involved in this outstanding evening of music which featured our large ensembles and choirs.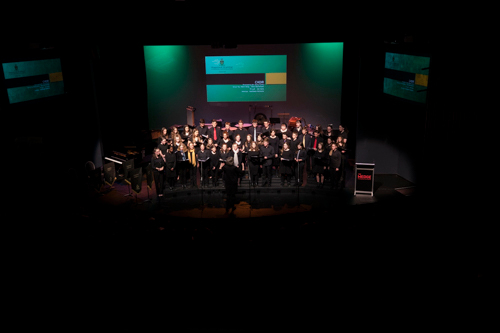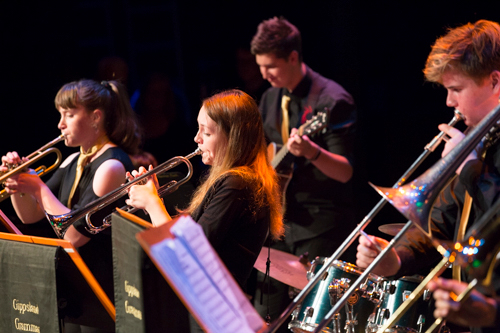 CROSS COUNTRY
It was a beautiful day yesterday for our Garnsey cross country at Stephenson Park. A big thanks to Mr Don Gaskill for his work in organising the event and a big congratulations to all students who placed in their age groups, which are published below. Special mention to Blundell Bogong, which won the Spirit Shield and we are all eagerly awaiting the announcement of the overall student winner from the event, which will be announced at Monday's assembly.
AGE Champions
U/13 Female champion: Ella Gerrard
U/13 Male Champion: Sen Goold
U/14 Female Champion: Deborah Husodo
U/14 Male Champion: Cohen Frith
U/15 Female Champion: Sienna Privitera
U/13 Male Champion: Isaac Gunn
U/16 Female Champion: Ruby Luckie
U/16 Male Champion: Kai McDonald
U/17 Female Champion: Hannah Husodo
U/17 Male Champion: Samuel Dunnett
U/21 Female Champion: Amber MacManus
U/21 Male Champion: George Lancaster
The Heather and Jacqui Ingle Memorial Trophy
U13/14: Cohen Frith and Deborah Husodo
U15/16: Kai McDonald and Ruby Luckie
U17/21: George Lancaster and Amber MacManus