Deputy Principal - Head of Garnsey Campus
As members of the School Executive team met with our indigenous students for our annual Reconciliation Week morning tea this week, I was struck by the amazing benefit that reconciliation with our first nation people can bring to a community. We had a delightful morning tea and there is no doubt of the contribution that these students make to our community and yet there is so much more that we have to learn from each of them. National Reconciliation Week is a time for all Australians to learn about our shared histories, cultures, and achievements, and to explore how each of us can contribute to achieving reconciliation in Australia. The dates for Reconciliation Week remain the same each year - 27 May to 3 June - as a way to commemorate two significant milestones in the reconciliation journey: the successful 1967 referendum and the High Court Mabo decision.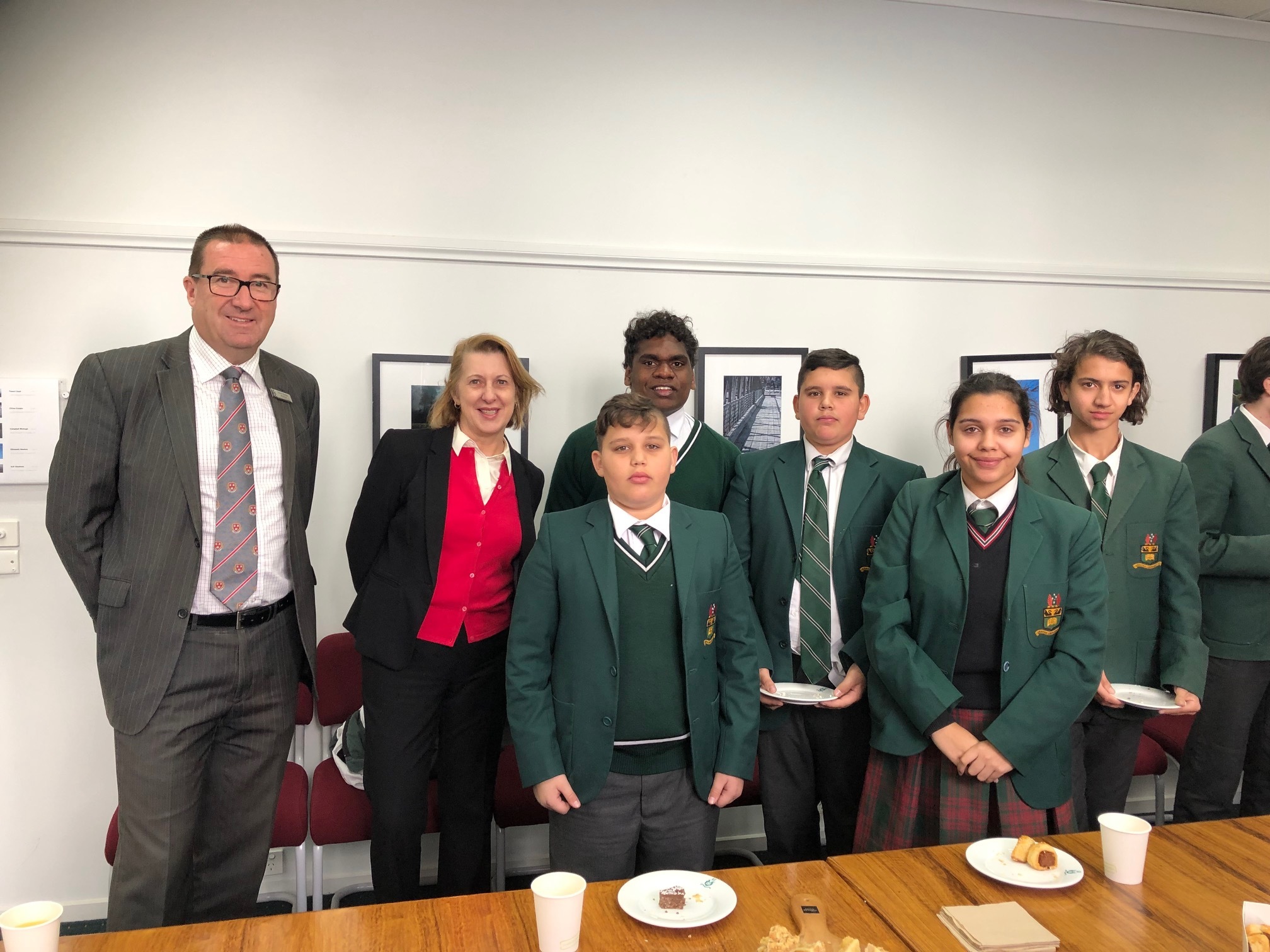 Reconciliation Week morning tea
Information from the Reconciliation Week committee provides some context for the importance of reconciliation. Reconciliation is about strengthening relationships between Aboriginal and Torres Strait Islander peoples and non-Indigenous peoples, for the benefit of all Australians. While reconciliation can mean different things to different people, the State of Reconciliation in Australia report (2016) identified five integral and interrelated dimensions to measure reconciliation by: historical acceptance; race relations; equality and equity; institutional integrity; and unity. All are interrelated, therefore the state of reconciliation in Australia will only ever be as strong as its weakest dimension. It is our intention at Gippsland Grammar to continue to build on this relationship. We were thrilled to have one of our parents, Mr Russell Mullet speak at our assembly this week. I was struck by his point that Sale had once been a place of initiation for young Gunnai Kurnai and that in many ways our School, on the traditional lands of the Gunai Kurnai, provides an education for life which, while different in so many ways, is still a rite of passage and imitation of young people into the world beyond their lived experience.
I look forward to working with our aboriginal students and their communities as we seek to implement our Gippsland Grammar Reconciliation Action Plan in the years to come.
PLAIN ENGLISH SPEAKING AWARDS
Congratulations to Rebecca Strauss and Tilly Gunther who placed first and second in the Plain English Speaking Awards regional final held on Monday at the Garnsey campus. Requiring a prepared and impromptu speech the girls performed with confidence to achieve great results. Rebecca will now attend the State final in Melbourne.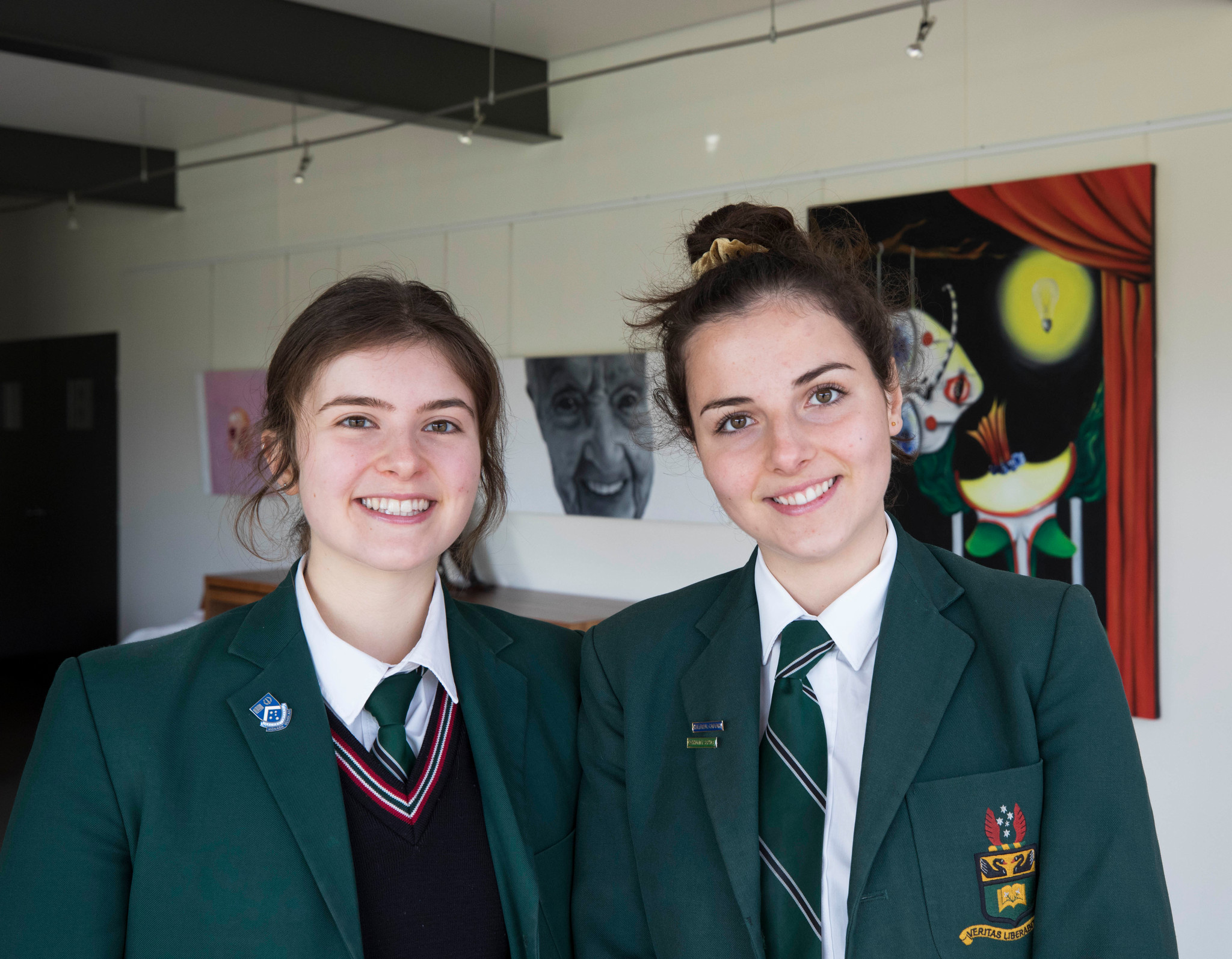 (L-R Rebecca Strauss and Tilly Gunther)
DA VINCI DECATHLON
 
After Gippsland Grammar hosted the regional da Vinci Decathlon completion last week, two of our Year 7 teams joined 15 other Independent schools at MLC in Melbourne on Tuesday to compete in the State finals. The standard of competition was high and provided us an opportunity to compete against other like-minded students. Our students were wonderful ambassadors for our school and competed well. One of our two teams placed second in Engineering and third in Art and Poetry. To place in the top three at such a high level competition is a great achievement and I'd like to congratulate all involved.
   Gippsland Grammar students participating in the da Vinci Decathlon State Finals