Head of Bairnsdale Campus
Our students arrived happily for Term 2 on Tuesday morning greeting each other excitedly in the playground. We particularly welcomed back our six students who travelled to Japan over the holidays, along with Boulton Sensei. We look forward to hearing their stories and sharing their learnings over the coming weeks. It is with sincere appreciation that we acknowledge the commitment that Mrs Etsuko Boulton has made to our school and students.
NEW STUDENT
Jack Campbell joined the Blackwood class on Tuesday. I believe Jack forged some friendships with his classmates during the holidays and is already well integrated into his new class. Please join me in welcoming Jack and his family to our school community. 
ANZAC DAY
We were delighted to have David Ng back at our campus to play the Last Post and the Rouse during our ANZAC Service on Wednesday. Likewise we were thrilled to have past Campus Captains Edward Courtier and Gus Russell join us in the ANZAC parade in Bairnsdale on Thursday. Campus captains Jadah Frith and Zara Rozite laid a wreath at Bairnsdale while Edward Guinness and Jemima Carson represented Gippsland Grammar at the Metung dawn service. It was pleasing to see such terrific attendance at these services across East Gippsland.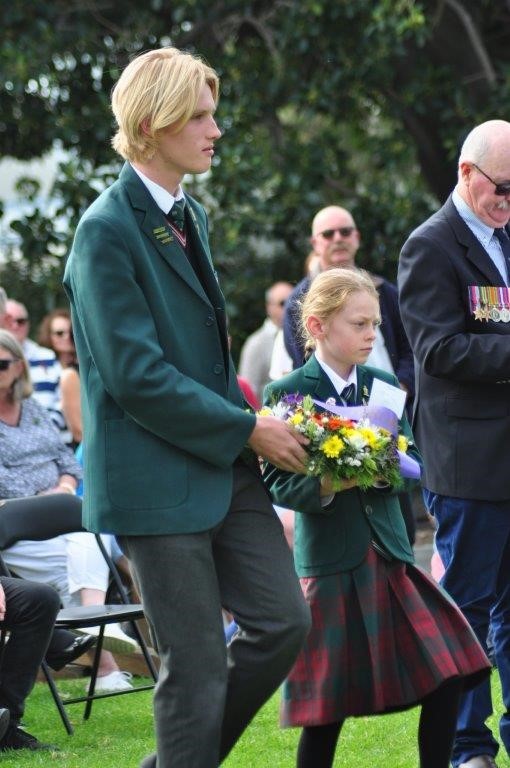 SWIMMING
Five of our students had great success at the State Swimming competition at MSAC in Melbourne on Wednesday. Josh Newstead finished a very close second in the 50m breaststroke and joined his peers Paul Ng, Kael Frith and Xander Borinsenko to finish fourth in the mixed freestyle relay. Jadah Frith made the dais finishing third in the 12-13 boys butterfly and Kael finished seventh in the 10-year-old backstroke. Congratulations to all students on such terrific results.
BABY CHICKENS
Waiting is often a difficult task however the reward can be great as it has been for our Acacia students as they observed one of their chicks hatching on Wednesday. They could hear the gentle cheeping and were thrilled to see a little beak poke through the shell. A wonderful experience for all, thanks to Ms Sharen Cameron.
CAITLYN FISCHER GARDEN
Today we celebrated the official opening of the Caitlyn Fischer Garden in our ELC with a Fellowship that recognised the strength of our community. As part of the service, Eadie Heath and Cooper Cameron shared their thoughts about their dads, who both made significant contributions in establishing the garden. Both Eadie and Cooper proudly stated what wonderful role models their dads are for our community. It was a beautiful morning shared with Caitlyn's parents, Ailsa and Mark, as well as with family and friends.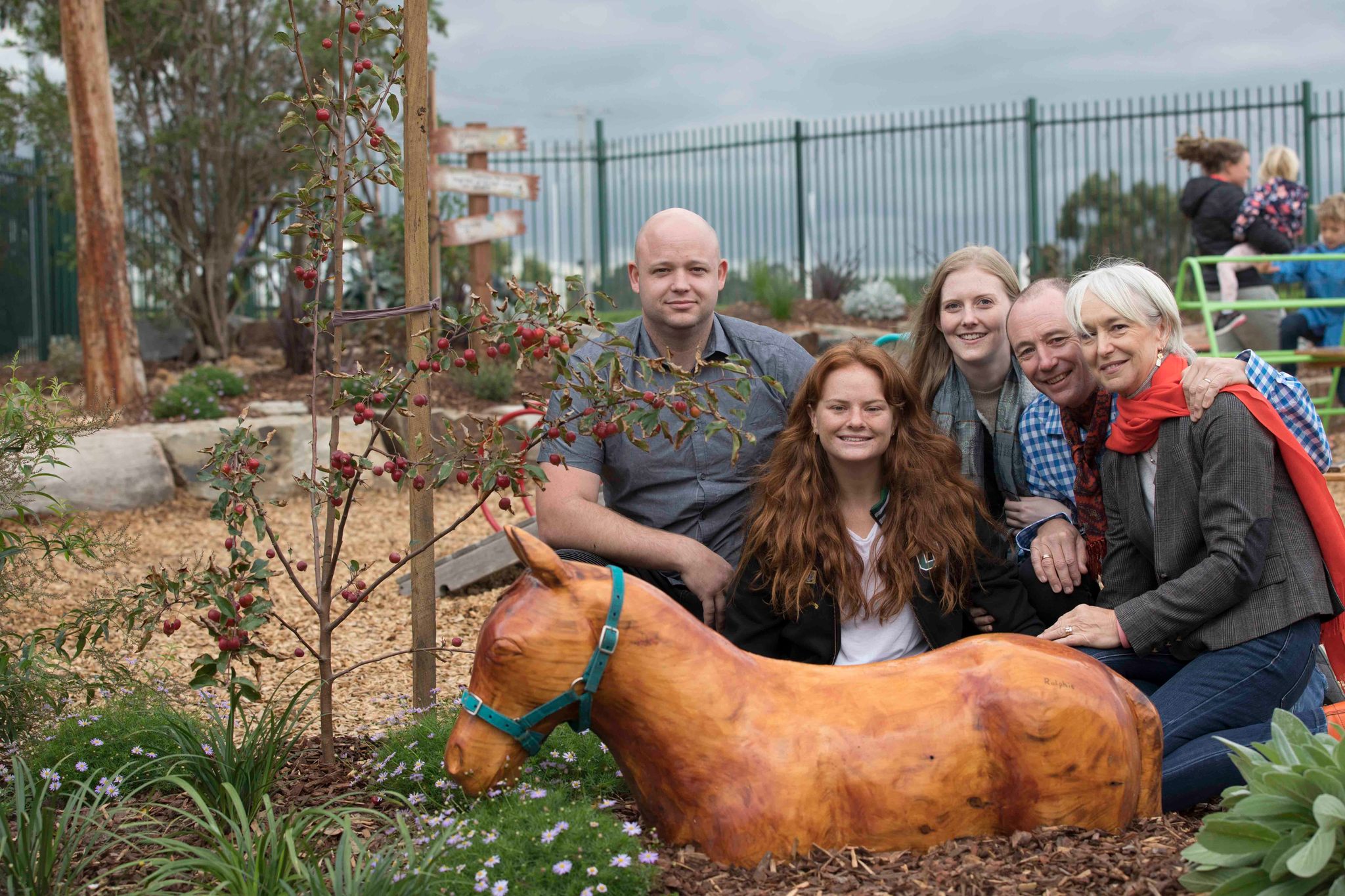 (L-R) Caitlyn's brother Kristofer Fischer, old scholars Claudia Martin, Kate Marshall and Caitlyn's parents Ailsa and Mark Fischer
We look forward to another gathering in the ELC this evening to further thank the many generous people in our community who contributed to the garden.
Wishing you all a lovely weekend,
Virginia Evans