Head of St Anne's Campus
Happy Mother's Day to all of our mothers and grandmothers in our school community. Today we celebrated the day in a range of ways: our ELC held its annual Mother's Day breakfast, closely followed by our Fellowship and Mother's Day morning tea for our Junior School families. Mackellar's Fellowship, led by the creative Mrs Julie Jago, used music and technology to put a fantastic spin on their Fellowship.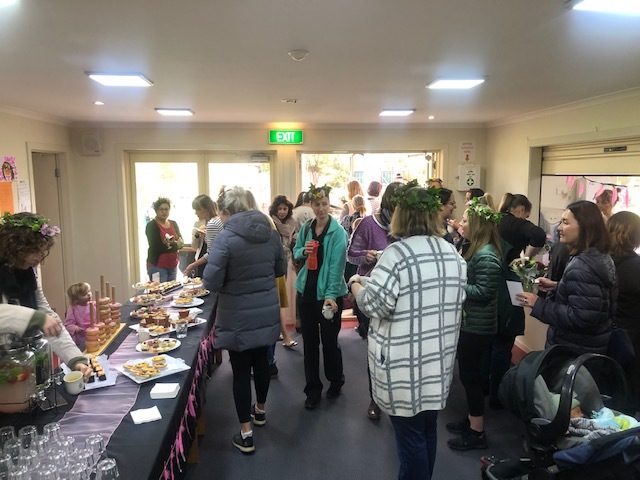 KUKUN KALAK GARDEN DESIGN
With our Kukun Kalak building completed, we have turned our attention to the surrounding gardens and so this week, myself and ten Year 3&4 students became landscape designers. Our Kukun Kalak students will have a strong focus on sustainability, and this new space behind the Year 5&6 building will support this. Students Harper, Isabel, Mia, Kody, Mia, Abby, Stephanie, Milla, Harry and Cruz had the opportunity to define the purpose of the space and when doing so they spoke about wanting a 'fun and adventurous' environment that is 'colourful and sustainable.' In pairs, they designed their dream garden and over the next few weeks the team along with Mr Mark (our amazing groundsman) will continue planning and creating our Kukun Kalak garden.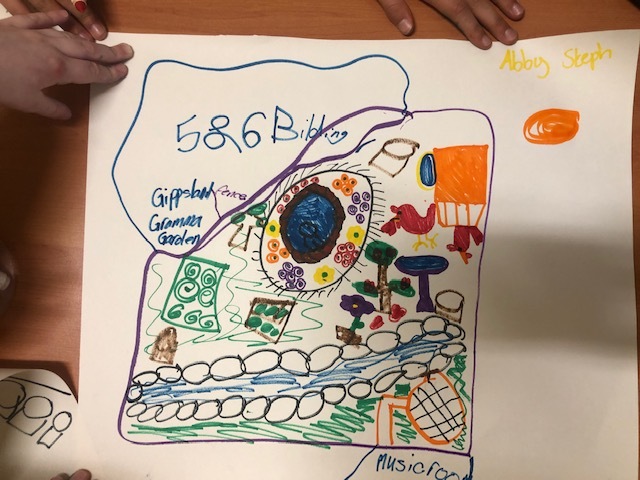 SCHOOL PHOTOS – DAY TWO
Leaders and Ensemble Photos will be taken on Monday 13 May.  Please remember that all students must wear their full winter uniform, even if they have PE. Students in classes who have PE should bring their sneakers to wear during their lesson.  Students in ensembles should bring their instruments on Monday. 
TRIVIA NIGHT – FRIDAY 24 MAY
The St Anne's Parents & Friends are excited to be hosting a trivia night on Friday 24 May in the Lorna Sparrow Hall with all funds raised going towards upgrading our playground equipment. Doors open at 7pm with trivia commencing at 7.30pm and tickets are $15 per person with tables of up to ten available. Antipasto platters are also available through Gypsy Roma and The Hunting Ground (you can pre-order platters at the same time as booking your tickets). As this is an adults only event it's a BYO drinks and nibbles evening.  Tickets and antipasto platter orders are available to via this link: https://www.trybooking.com/BCBWF
CROSS COUNTRY
Yesterday we had a selection of our top runners from Years 4-6 complete at our Garnsey Campus Cross Country competition to gain a place on our Gippsland Grammar SEISA team to compete in the coming weeks against other SEISA schools. And today we have 21 students representing our school at the District Cross Country competition. Congratulations to all students who have represented our school and good luck to those competing next week at the next level.
BRAINSTORM PRODUCTION PERFORMANCE
This afternoon, all of our witnessed Being Brave from Brainstorm Productions. The performance aimed to give children strategies to deal with their emotions through good communication, persistence and positive self-talk, with the aim of making them more resilient. The show used song, dance and drama to give children strategies to bounce back after dealing with a range of issues.
NAPLAN
Next week, students in Years 3 and 5 will participate in NAPLAN testing. As a school, we will be ensuring our students are given the best opportunity to showcase their learning and it is important we acknowledge that NAPLAN provides us with a snapshot of our student's academic understanding on that day. We will be working hard to ensure our students have a positive experience. At home, please remind your child that NAPLAN is simply a test; it does not define them or take into account all their other wonderful skills.
FOUNDATION IN 2020
St Anne's Open Morning on Saturday was a great success. We had numerous families take part in ELC and Junior School tours where they were able to find out about our school values, the transition between the ELC and Foundation, learning opportunities for students, and much more.
Do you have a child who will begin Foundation in 2020? We run an amazing Foundation program that focuses on a holistic approach to learning, social and emotional development. If you know of anyone who is interested on becoming a part of our school community, please ask them to connect Ann Young at our front office on 5143 7155.
Happy Mother's Day to all mums in our school community.
Jie Van Berkel