Outdoor Education Department
OUTDOOR EDUCATION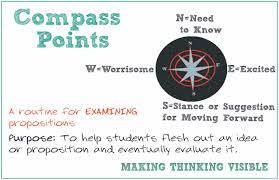 As part of the Outdoor Education experience students reflect and document their learnings in a program journal. This Journal is used on all programs providing a reflective tool for the student's time in Outdoor Education.
This year the Thinking Routine, Compass Points has been implemented as part of this journal with all students completing the routine on every daily entry. Compass Points Thinking Routines are based on four questions.
What I have learned today?
What am I concerned about?
How can I help/assist tomorrow?
What am I looking forward to tomorrow?  
Students have adapted quickly to the change in style and the results have been pleasing over the course of the Year 8 and 9 programs conducted for the year so far.